Premium, long lasting and durable
Protective modular garage floor solution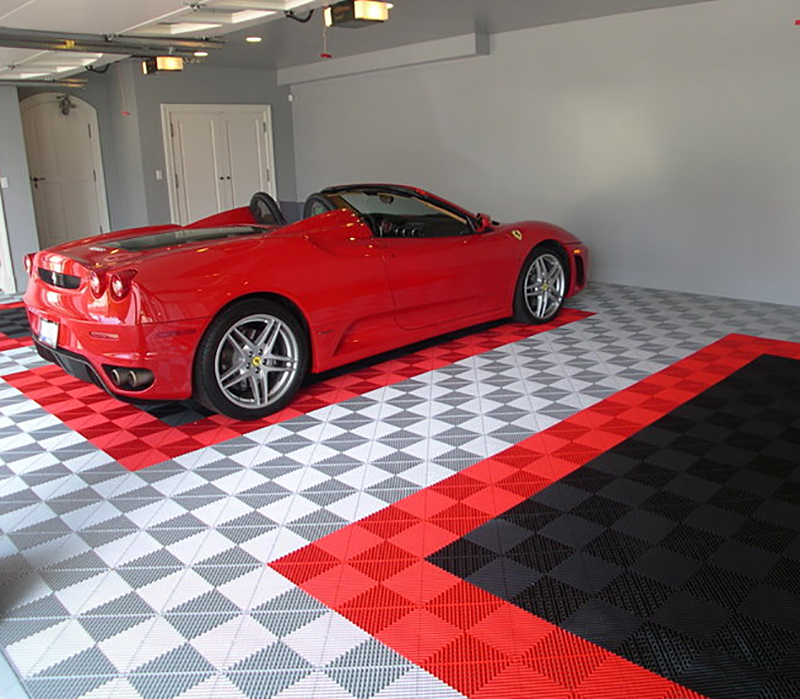 Clean
The advanced channel system allows drainage underneath each tile, keeping the surface clean. Easily remove dirt and debris with a high pressure hose or a shop vac.
Easy and quick to install
No special tools needed, no adhesive required, no experience necessary! Install your dream garage floor yourself in a matter of hours.
Customizable
Combine different colors, lay as you want, and get a floor design to fit your style. Made with 100% recycled tires.
Protect or enhance any floor
Use it to mask an ugly base floor, to protect a nice floor from scratching or shock, or to give a rockstar appearance to any surface.
Durable
A premium floor tile that is chemical, heat or UV resistant and ultra thick for added protection. It comes with a 7 year warranty. Industrial strength, resistant to oil, gas, acid or solvents including.
Looking for an alternative to epoxy flooring? See how garage tiles flooring compare to epoxy. Prepare to have your mind blown.
Garage flooring tiles products:
A great alternative to epoxy!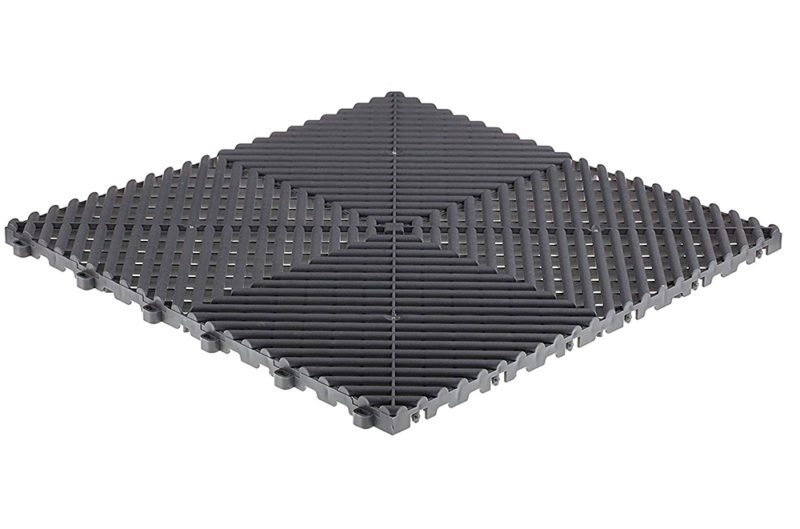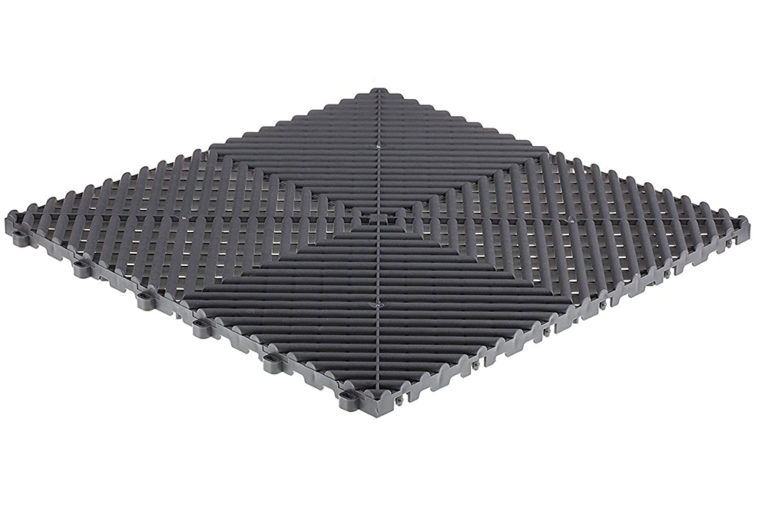 A revolutionary tile design that combines a striking, eye-catching look with extreme performance and functionality. Simply snap together. Each tile is 15.75″ X 15.75″. Available in many colors.

Complete your design with edges and corners to anchor in place and to smoothly access the surface. Buy as many as you need, the color you want.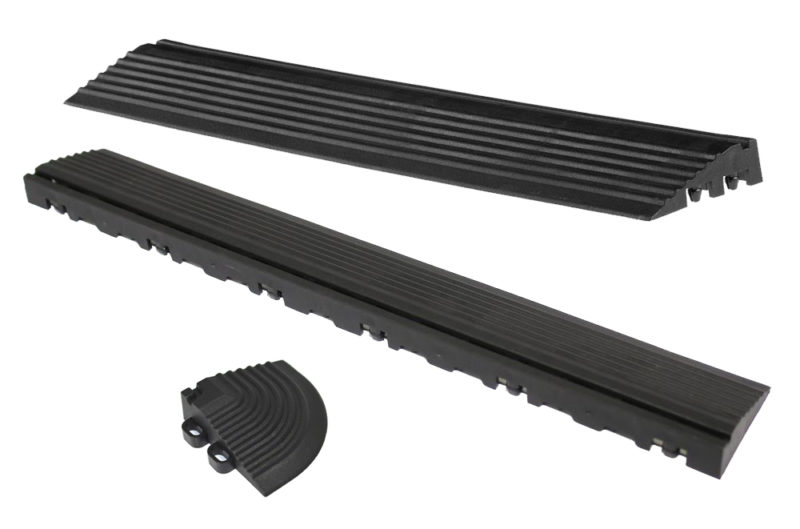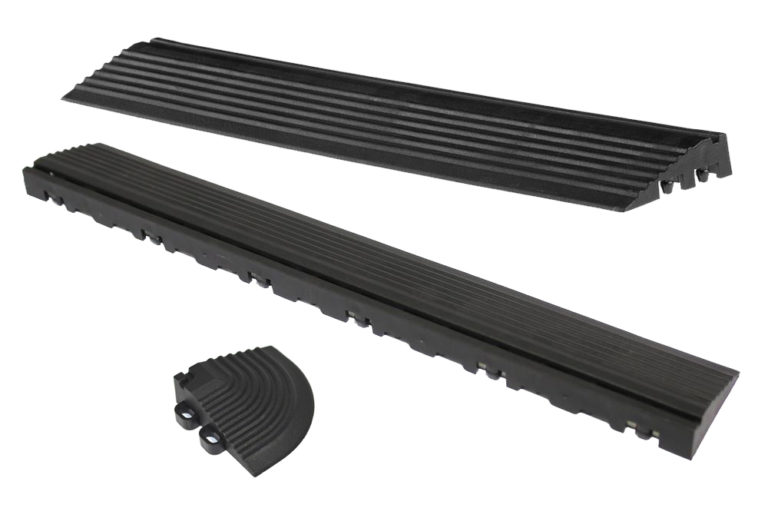 Always in stock, immediate delivery
Available on special orders
Although the locking system between tiles offers an easy assembly, please read our guide to install it perfectly.
Professional installation
No time or don't want to bother? Trust our professional team for a clean, seamless, hassle free installation of your garage floor tiles.